Tagline specializes in narrow web slitting of all types, down to one half inch (13mm). We can print in up to six colors, and specialize in descriptive one‐color print. The Tagline production facility features multiple slitters, printing presses, and a professional label press for more complex print work.
Tagline also goes beyond making roll stock with a sheeter and cohesive glue coaters; we can create napkin bands up to three colors, voucher straps, and die‐cut products. Whether paper, coated stock or plastic film, Tagline buys raw material by the truckload to ensure the type of product you need is in stock and ready for production.
Examples:
Large diameter, narrow rolls
Winding of difficult materials and films
Sheeting: Three color press attached sheeter
Cupcake paper applications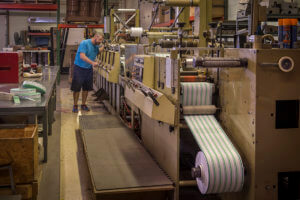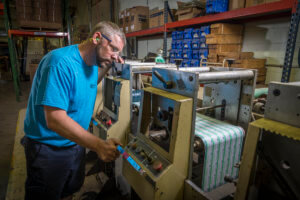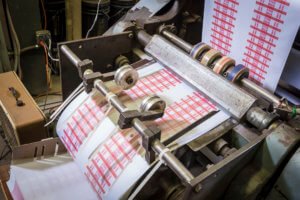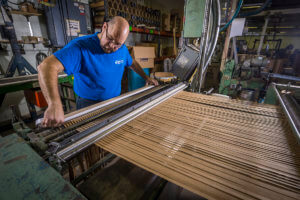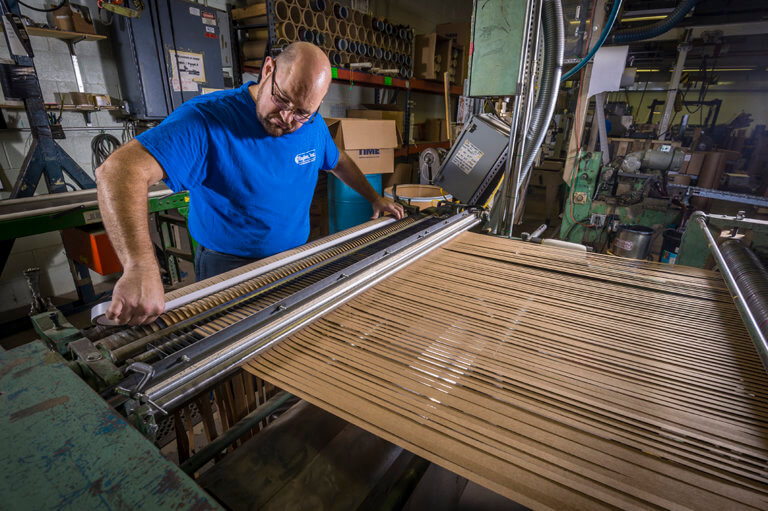 Tagline Slitting Capabilities
Types of slitting:
Razor Slitting
Score (or Crush) Slitting
Shear Slitting
Specifications:
Incoming widths: 6" up to 52"
Outgoing diameters: up to 24" diameter depending on product type
Incoming core size: 3",4",5",6"
Outgoing core size:  1", 2", 3"
Slit width tolerances:  .20 mm
Sheeting Capabilities:
Width:  up to 18" x 18" Length:
Inbound master rolls up to 60" OD
Tagline recycles all the production facility scrap. All cores are 100% recycled.