Tagline features many capabilities including custom converting services. Our experienced staff manages and inspects each project to ensure the highest quality while meeting exact measurements. We provide fast turn-around times in a modern production facility.
Tagline advantages:
Decrease lead times when business increases and in-house capabilities are not available
Able to correct mistakes from other converters, material manufacturers or printers
Able to provide material for testing in R&D projects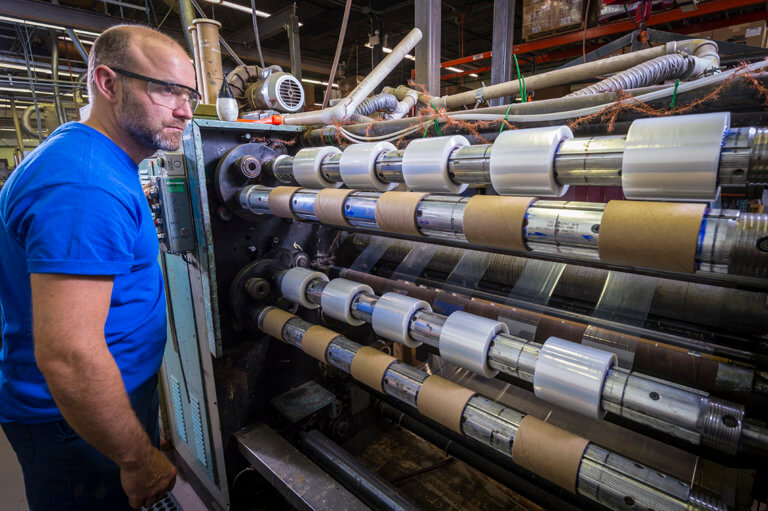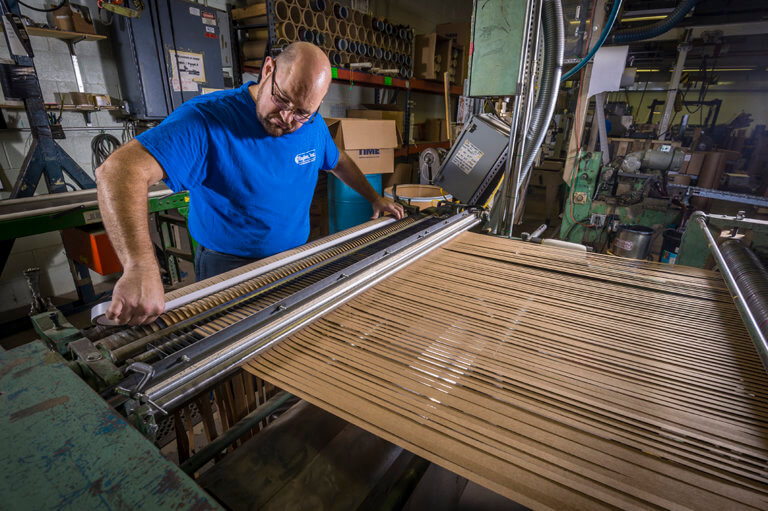 Paper Converting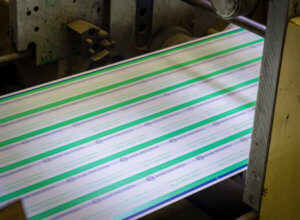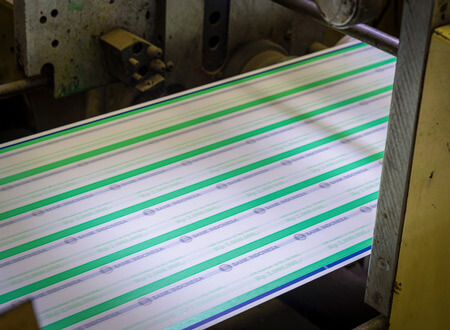 Tagline takes the time to ensure your paper converting project is handled with the most efficient and cost-effective processes throughout our modern production facility.
The Tagline team can create the exact paper size and measurements needed for precise results over a wide variety of materials including:
Polypropylene blend synthetic paper

Make banding for tag printing applications
Hot and cold sealable
Lumber tags applications

Extrusion Coated paper
Liner Board
Sheeted applications
Uncoated offset, kraft or tissue paper
Specialty paper

Die cut sheeting – cupcakes – printing then die cutting
Placemats
Napkin bands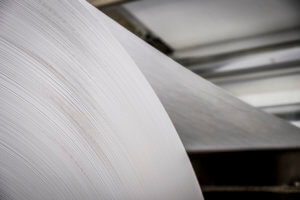 Tagline offers a wide range of paper converting capabilities with extensive expertise and innovative equipment:
Multicolor printing up to six colors
Paper Slitting services – Roll slitting to 1/2inch
Rewinding
Precision Sheeting
Flexographic printing
Coating
Lamination
Film
Tagline has multiple services for film converting to provide high quality and short lead times. Capabilities include working with many types of film for a variety of applications: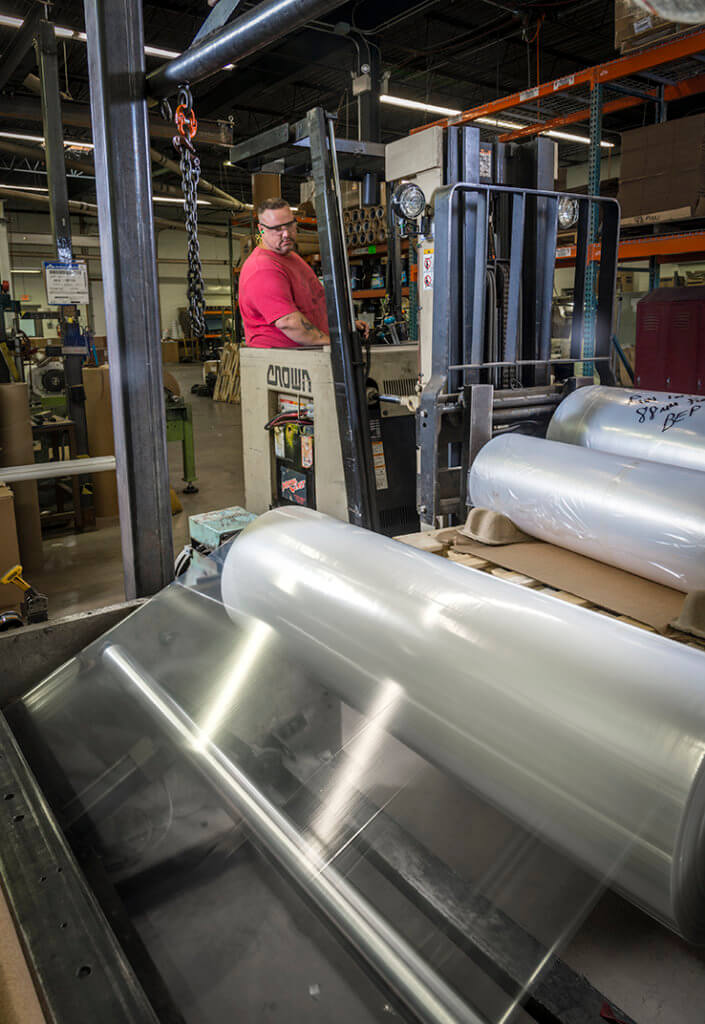 Capabilities include:
Precision Cutting
Interleaving
Laminating
Pre-Masking
Rewinding
Sheeting
Slitting
Film types:
Tagline's conversion facility specializes in converting and distributing plastic film that meets specifications and exceeds expectations.
LDPE (Low-density polyethylene)

Heat sealable bundler film used for many packaging applications

Polypropylene
Plastic on Plastic laminates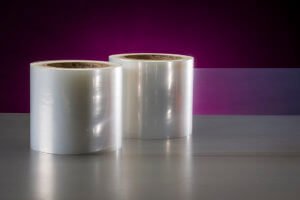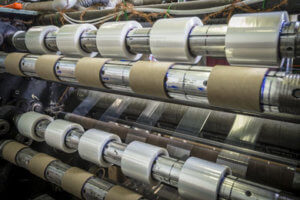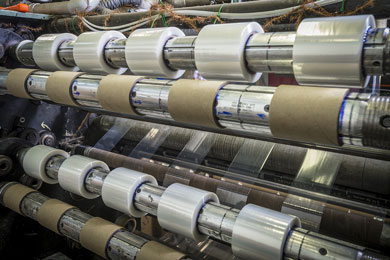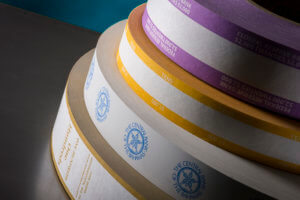 Razor Blade Shelling Paper
Tagline has been running shelling paper products for over 20 years. The experienced operators understand the end use and are trained to mitigate any processing issues. The Tagline facility can produce multiple pallets per day.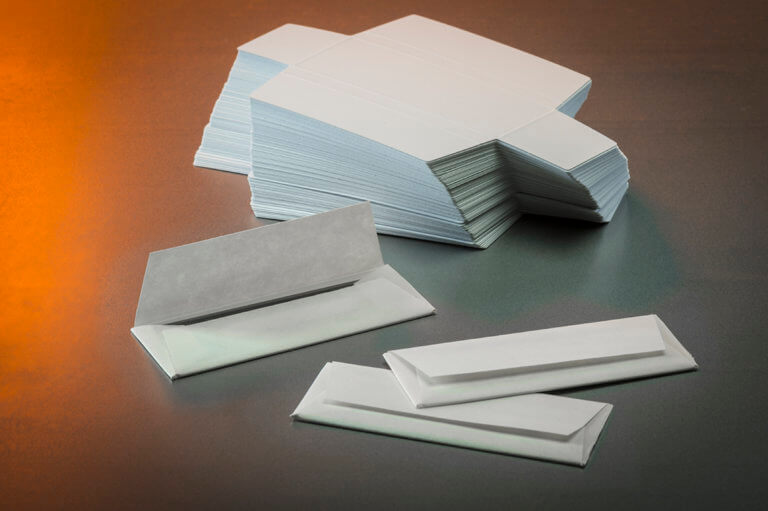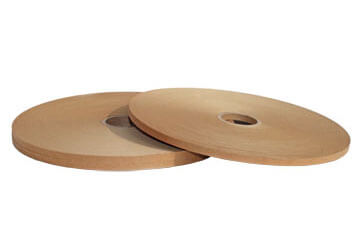 Flexible Packaging
Tagline provides a high level of quality, along with on-time package designs and on-time deliveries. This includes a stocking program for raw materials, which allows us to react within days, rather than weeks. Quick turnaround is a specialty, with short and medium production runs.
Bander Tape
Banding finished products using standalone or tabletop systems has seen a surge lately. It's quick, easy, cheaper, and greener than a lot of more traditional methods such as shrink wrap.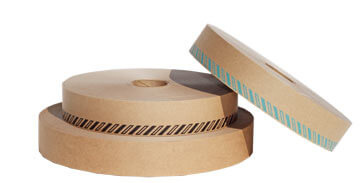 If you're finishing your products with a band from an ATS or Felins system, Tagline has the heat seal and ultrasonic tape you need.
Brown or white paper band
Clear plastic band
Plain band
Custom name, logo, or message
Tagline provides an attractive and professional finish to your product. We stock many standard items with quick turnaround available. Tagline produces both paper and plastic bander tape for a wide range of popular systems.  Ranging from a company with modest or upcoming packaging needs to the sizeable operations of the world's biggest binderies and printers.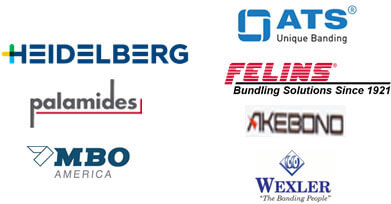 We have the equipment, the material, and the know‐how to run heat seal and ultrasonic "cold seal" tape in plain or custom print for:
MBO
Palamides
Heidelberg
Stahl
ATS / Wexler / Felins
Stock items are always in inventory. Contact us if your operation is using banding and you'd like to discuss our capabilities.